Friday Sep. 12th 2014
The Vibrators are back! Tickets available now!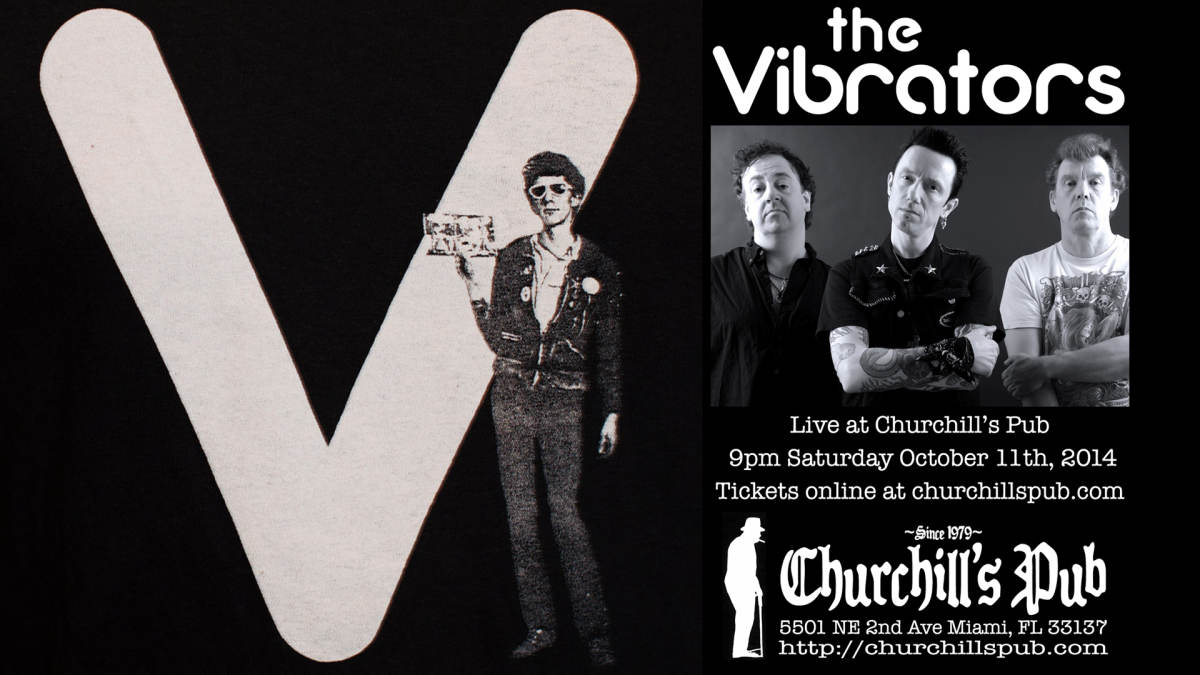 UK punk pioneers, The Vibrators, are back again at Miami's one and only Churchill's Pub Saturday October 11th, 2014! Opening acts to be announced. Tickets available at https://holdmyticket.com/checkout/event/183328

The Vibrators were part of the first wave of punk music in 70's UK and have remained a heavy influence on modern punk rock. Stiff Little Fingers got their name from a Vibrators song and they have been covered by such bands as The Exploited.