Monday Nov. 21st 2016
The Roast of Mr. C!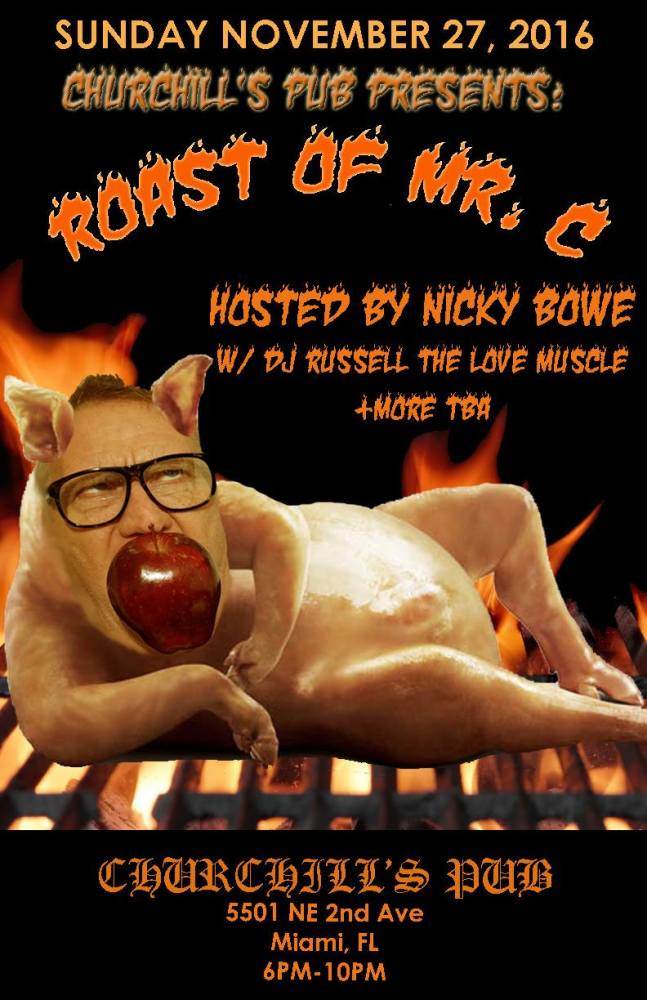 Churchill's Pub presents: Roast of Mr. C
Hosted by: Nicky Bowe

Ready for a post Thanksgiving roast? Join us as everybody's favorite door man, Mr. C, takes the stage on his hot seat and endures the roast of a lifetime! 

With DJ Russell the Love Muscle spinnning all of Mr. C's classics!
more info: https://www.facebook.com/events/1728566944135745