Wednesday Aug. 22nd 2018
Puerto Rico Still needs your help!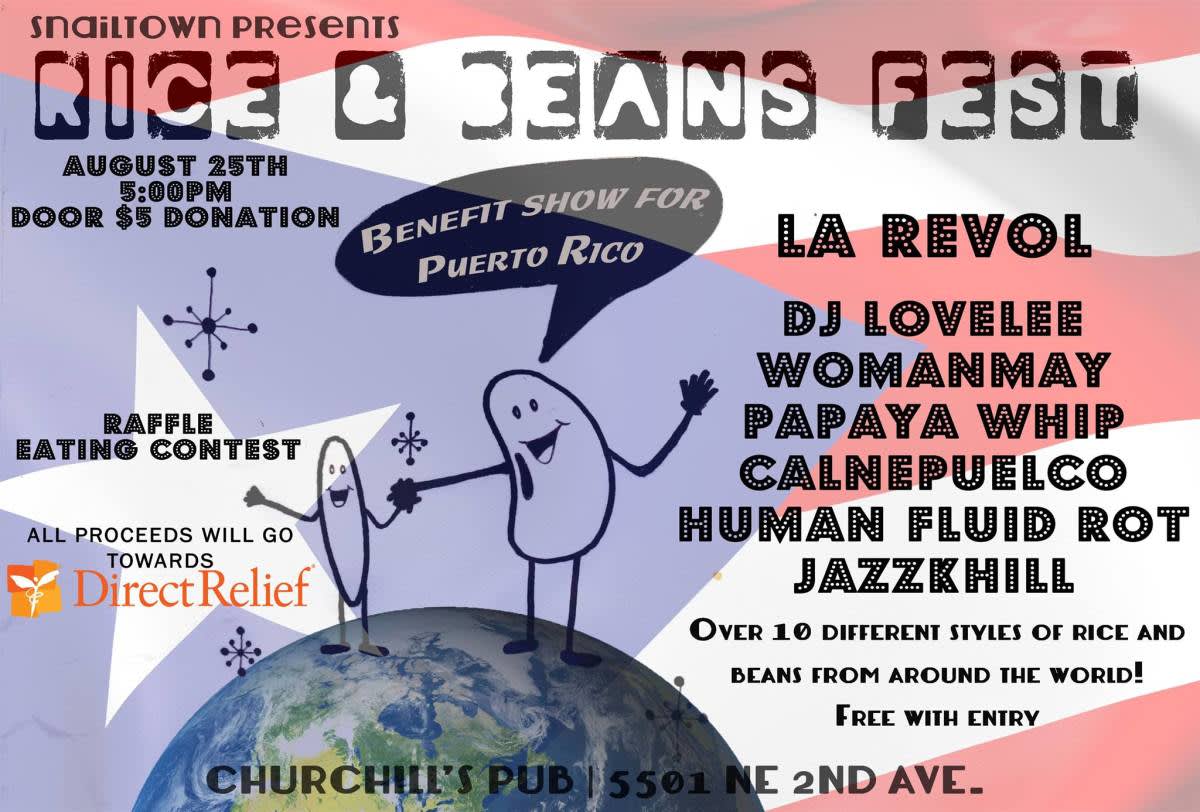 Puerto Rico still needs our help! Thats why this Saturday we are gathering over Rice & Beans! Anyone is encouraged to bring a pan of their style of rice and beans to add to the buffet. $5 entry or more added donation gets you all you can eat rice and beans and a raffle ticket to win artworks by three different artists! Direct Relief will aid in getting these funds to the most needed areas of Puerto Rico.

MUSIC
DJ Lovelee
Womanmay
https://womanmay.bandcamp.com/album/ahi-ahi
Papaya Whip
https://www.facebook.com/papayawhipband/
CalnePuelco
https://www.facebook.com/pg/Calnepuelco
Human Fluid Rot
https://humanfluidrot.bandcamp.com Jazzkhill
https://www.youtube.com/watch?v=WyZNnAMyKhE La Revol
https://larevol.com If cannot attend and wish to donate, please follow the link below. We really appreciate your support!
https://www.crowdrise.com/o/en/campaign/rice-and-beans-fest-benefit-show-for-puerto-rico
RSVP: https://www.facebook.com/events/880210432168945/
Saturday August 25th, 5p-5a at Churchills!