Thursday Oct. 23rd 2014
Premier League This Weekend!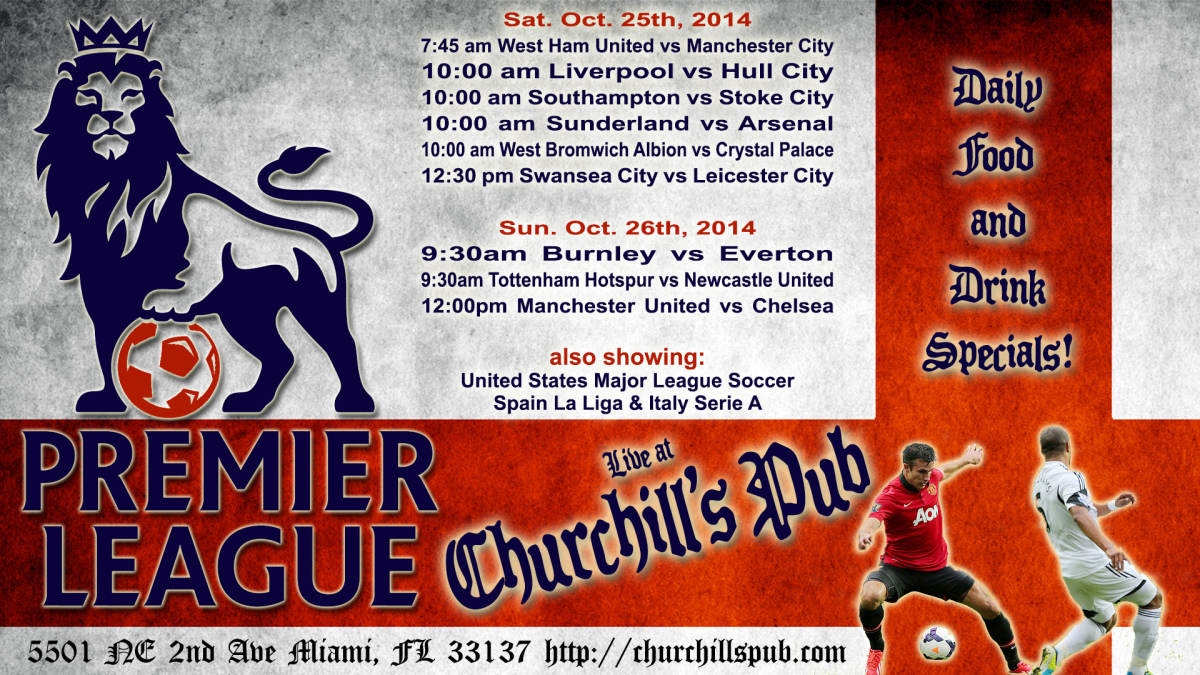 Churchill's Pub will be open early this weekend so you can catch all the Premier League action! We will be open early on Saturday at 7:45 am for the West Ham United vs Manchester Citygame! On Sunday we will be open early too at 9:30am for the Burnley vs Everton game. We will also be showing United States Major League Soccer, Spain La Liga, & Italy Serie A games! Come try our English breakfast, lunch menu, and new daily specials!