Monday Oct. 3rd 2016
DUBTOBERFEST IS HERE!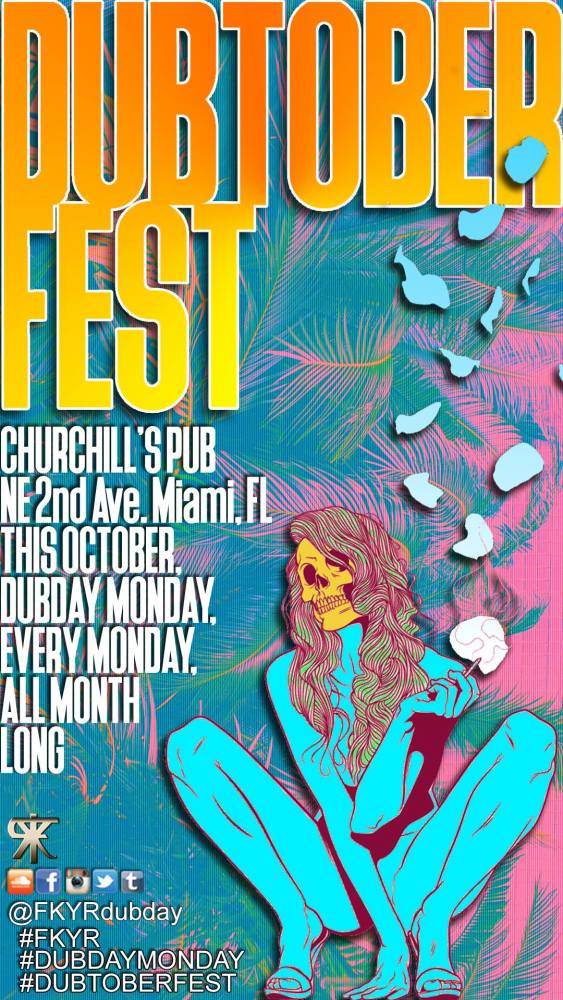 Dubtoberfest kicks off tonight with Space Jesus and runs all month long at Churchill's Pub! Thats right! Dubday Monday (our bi-weekly dubstep event in the green room), will be every Monday night for the month of October! Check out the full schedule here:
DUBTOBERFEST!!!!!!
PT. 1 - OCT 3 - SPACE JESUS
PT. 2 - OCT 10 - CORRUPT CRIMINAL, NAYBR, THE REAVER, SKOOM
PT. 3 - OCT 17 - BASSLINE INVASION - SOMEJERK B2B KARAKTER FT. DISIDENTE, SERIOUS JORGE, PANDA & FRIENDS, SKINNY HENDRIX
PT. 4 - OCT 24 - AFROBETA, BRIGHTWING, SKOOM, BARRACUDA BACON
PT. 5 - OCT 31 - ALL HALLOW'S EVE! DUBDAY VS LOWR LEVLS