Tuesday Oct. 14th 2014
BLACK KVLT FEST 2 THIS WEEKEND!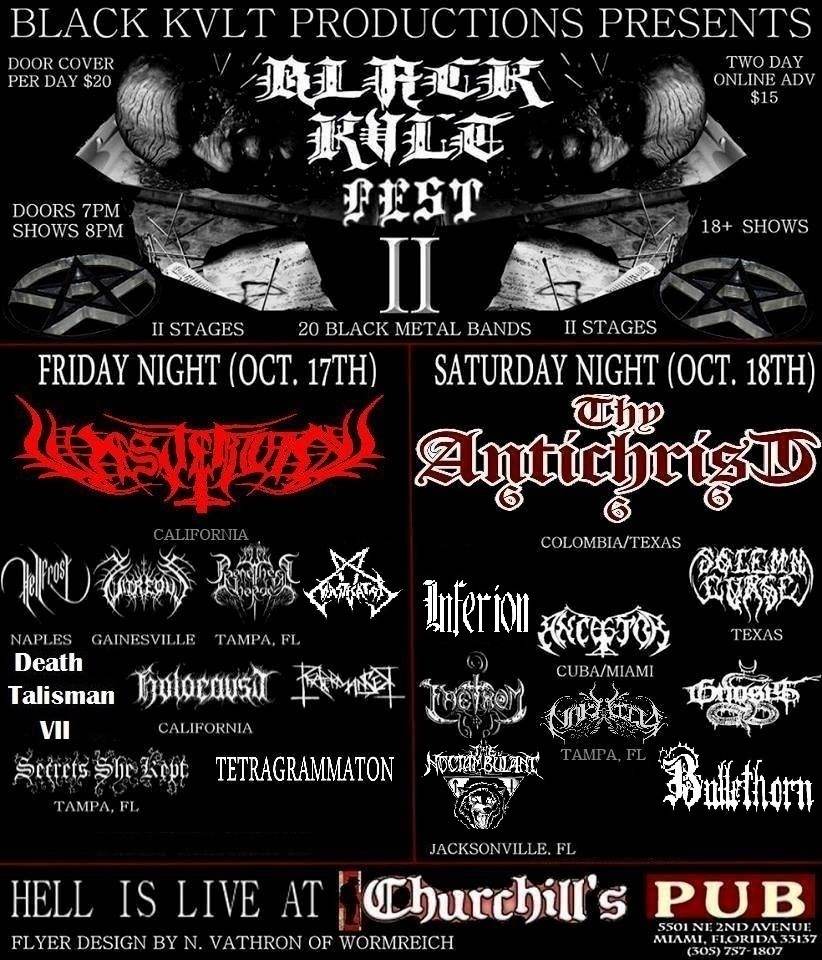 BLACK KVLT PRESENTS: BLACK KVLT FEST 2: FLORIDA'S BLACK METAL FEST 2014 W/ THY ANTICHRIST & VESTERIAN AND 20 MORE. TWO NIGHTS OF BLACK METAL, BLASPHEMY, AND RITUAL *October 17 - 18*
https://www.facebook.com/events/656653601082583/
Make sure you all tune in on www.metalmessiahradio.com  tonight for special premire of Black Kvlt Fest: Florida's Black metal festival 2 with interviews from THY ANTICHRIST, Hellfrost Band Page, Inferion, FAETHOM, and NAKHIEL and more.
Read the full article here: http://blogs.miaminewtimes.com/crossfade/2014/10/black-kvlt-metal-festival_interview_miami_2014.php