Wed., Nov 2nd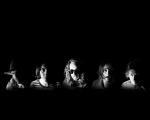 Plastic Pinks Celebrate New EP With a Churchill's Takeover this Saturday!
Upcoming Events
DECEMBER 2016
Rachel Goodrich, Otto Von Schirach, Eons, Xaxo, Bella Luz, The State Of, & Backyard Beats with Kenichi Ohme
---
Miami Jazz Jam with Fernando Ulibarri & Theatre de Underground Open Mic with Rio Dios Mio!
---
OPEN MIC: A Night of Experimental Comedy & Noise with Barber Shawn, Paula Barros, Andy Bogdan, Brandon Serrecchia, DEVTHMVTCH, Street Rat, Tête-à-Tête, Gwand, & more! 9p/No Cover!
---

Tweets
loading tweets